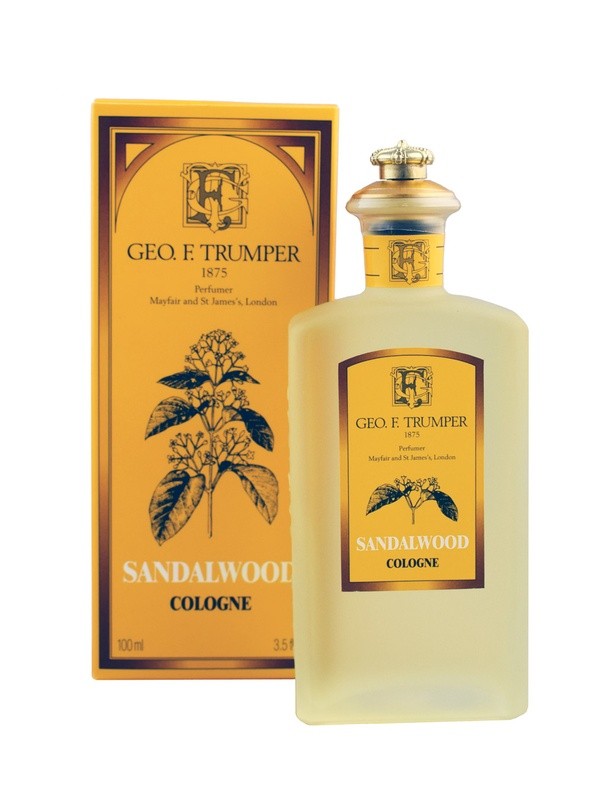 Sandalwood - Cologne - 100ml
Made in London by the renowned Geo. F. Trumper, this cologne is mainly based on sandalwood, with notes of amber, patchouli and vanilla. It's both mysterious and masculine, perfect if you're looking for a luxurious scent. The fragrance comes in a splash glass bottle (no atomiser), here in a 100ml format.
Also available in a 50ml format and as a deodorant, shaving cream, shower gel and soap.
Ref "5732695638182"