Yellow socks
Yellow socks
Discover our yellow mid-calf socks (short) that will add a touch of elegance to your outfit!
We have selected the best materials for these yellow socks that will bring a sophisticated yet unique touch to your outfit.
In 100% cotton lisle, supersoft cotton or Super-Durable cotton lisle, find the perfect pair for your needs! Also available as knee-highs.
Le jaune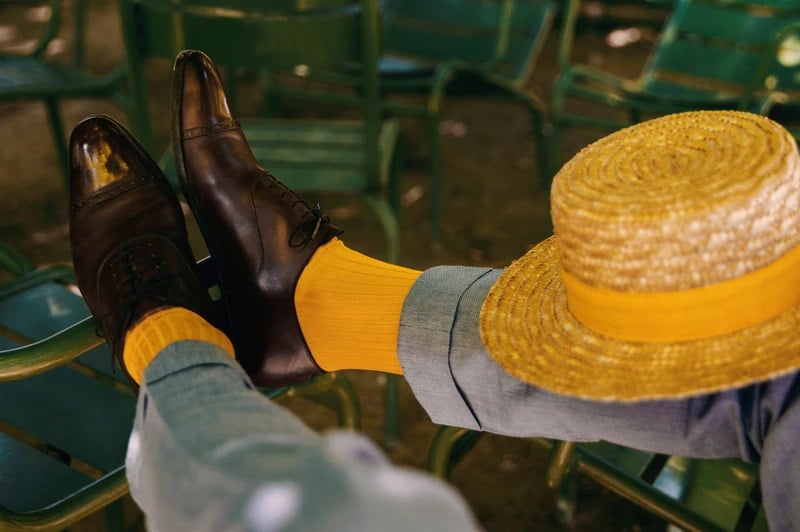 # Besoin d'un coup d'éclat ?
Osez le jaune ! Porter des chaussettes jaunes c'est redonner de l'éclat à vos tenues sombres. Elles s'associent parfaitement bien avec des couleurs foncées (bleu marine, vert, gris) pour jouer sur les contrastes et attirer l'œil sur ce détail audacieux et élégant.
# Nos coups de cœur
Nous avons craqué pour :
La légèreté des côtes colorées jaune & blanc de chez Bresciani ;
La robustesse et la vivacité du jaune en fil d'Écosse Mazarin ;
Le confort et la douceur des non-comprimantes jaune en mi-mollet.