Hunting socks
Shooting socks
These are all our Albert Baucet and Pennine hunting socks, made in wool, reaching just below the knee (including the cuff) - see the garters here.
Hunting socks available in sizes 37 to 48 (depending on the model).
Les chaussettes de chasse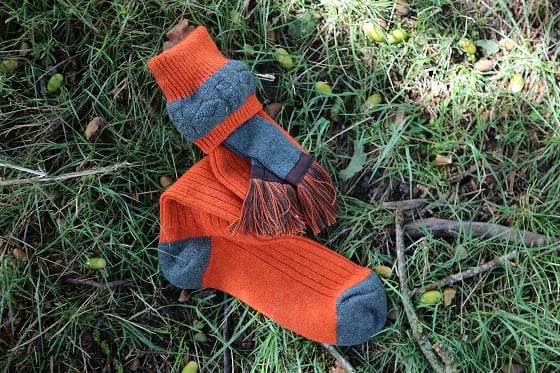 # Quelles sont les marques de nos chaussettes de chasse ?
Albert Baucet est une marque française, et toutes ses chaussettes sont soigneusement fabriquées en France. Ces chaussettes de chasse sont en laine, à partir de 39 euros. Albert Baucet se distingue par son innovation concernant les garters : ceux-ci sont tricotés sur un élastique afin de permettre un usage très pratique, plus esthétique, régable et avec une meilleure tenue.
Les modèles Pennine sont tricotés au Royaume-Uni dans la plus pure tradition anglaise. Elles se démarquent par l'épaisseur de la laine dont elles sont composées et la finesse de leurs motifs.
# Quand porter ces chaussettes ?
Ces chaussettes de chasse de couleurs sont parfaites pour être portées avec des knickers ou des pantalons de chasse. Elles se glisseront aussi bien dans des chaussures de chasse, de randonnée que dans des bottes en cuir ou en caoutchouc. Certains chasseurs positionnent le revers au-dessus de la botte. C'est tout à fait possible, à condition de ne pas se frotter aux ronces !
Tous nos modèles de chaussettes pour knickers ont des revers pour y mettre des garters que certains appelent aussi pompons.