Underpants
Underpants
Choosing the right pair of men's underwear is just as important as picking the right socks.
Be it boxers, boxer-briefs or briefs, find the models that suit you best from our selection of Italian linen, cotton and sea island cotton.
Discover Mazarin and Bresciani underwear models, from XS to XXXL.
Caleçons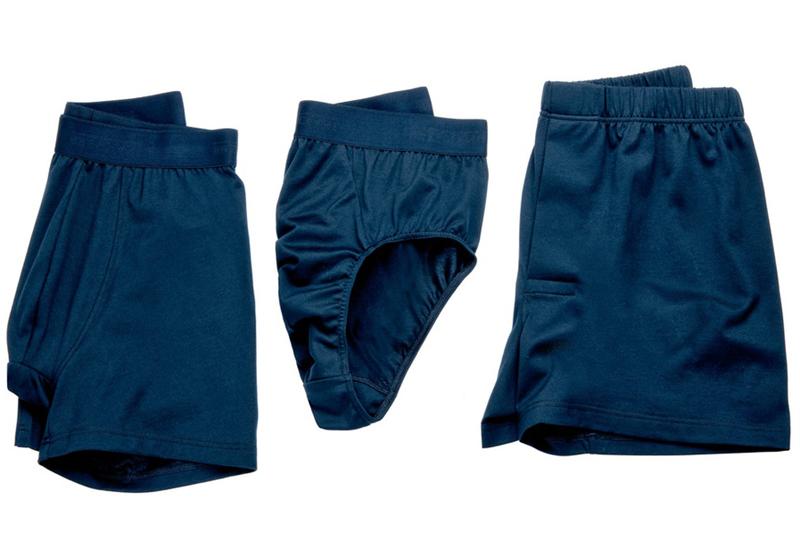 # Des caleçons homme pour un confort optimal
Le choix du type de sous-vêtement dépend principalement de vos préférences. En effet, chaque caleçon présente des caractéristiques propres :
Le caleçon homme : Le caleçon est privilégié par les amateurs de coupe large. Il s'agit en effet du sous-vêtement le plus ample, avec un élastique de serrage modéré au niveau de la taille. Les modèles de caleçons homme de chez Mazarin ont une coupe à "l'américaine". Cela signifie qu'au lieu d'avoir une couture centrale à l'arrière, vous ne trouverez que deux coutures sur les côtés, ce qui accentue le confort. Les caleçons sont également plus habillés, et plus aérés (avec une ouverture large, et une fourche longue).
Le boxer homme : Un boxer est un sous-vêtement ajusté et moulant (proche de la peau) qui bénéficie d'une bonne élasticité. Ceux qui préfèrent les pièces plus "fit" trouveront leur compte dans ces boxers. Il s'agit d'une pièce avec une connotation plus sportive, moins habillée que le caleçon, mais qui se porte au quotidien.
Le slip : Le slip est un sous-vêtement court et ajusté, qui se porte généralement taille basse. Il s'agit d'un sous-vêtement homme pratique avec un excellent maintien et idéal pour ceux qui préfèrent éviter les excédents de matière sous leurs vêtements.
Les caleçons homme se ferment avec des boutons, pour limiter le serrage. Les ceintures élastiques des boxers homme et des slips ont été conçues pour ne pas laisser de marques sur la peau. En outre, en ce qui concerne les autres finitions, aucune couture ou étiquette ne viendra vous gêner durant la journée .
# Des caleçons dans des matières nobles et variées
Nous proposons des sous-vêtements de luxe qui se déclinent dans des matières diverses, en bénéficiant toujours d'un grand confort.
Les caleçons en lin Mazarin : Les caleçons Mazarin sont fabriqués en lin français de très grande qualité. Le lin est réputé pour sa capacité à absorber et évacuer l'humidité, tout en garantissant une excellente respirabilité. La matière est également robuste, et s'adoucit avec les lavages, ce qui garantit une bonne tenue dans le temps du caleçon. Cette pièce est destinée à ceux qui recherchent des sous-vêtements homme pouvant se porter toute l'année avec une belle légèreté.
Autre avantage : la respirabilité de nos caleçons en lin les rend aptes à être portés de jour comme de nuit !
Les caleçons homme coton, les boxers homme coton et les slips en coton Bresciani : Fort de son expertise dans le domaine de la chaussette, Bresciani a lancé la gamme Intimo, une gamme de sous-vêtements homme composée de caleçons, de boxers et de slips. Ces sous-vêtements haut de gamme se déclinent en bleu et en blanc dans un coton d'une très grande douceur qui se maintiendra longtemps.
Les caleçons et boxers en coton Sea Island Bresciani : Parmi toutes les matières employées pour les sous-vêtements, peu rivalisent avec la douceur du coton Sea Island. Ce coton raffiné, qui ne pousse que sur certaines îles aux Antilles, est d'une douceur et d'une finesse exceptionnelle avec une grande longévité. Il s'agit d'une matière rare dont la production est complexe et extrêmement contrôlée. Un sous-vêtement homme en Sea Island est un sous-vêtement qui signe le luxe et le raffinement à l'état pur.
# Comment porter les sous-vêtements ?
Les différents sous-vêtements répondent à divers usages. Ainsi, les caleçons remplissent mieux l'espace laissé dans des pantalons à pinces et à coupe large. L'amplitude les rend aptes à être portés quotidiennement, notamment la nuit. Il faut cependant éviter de les porter avec des pantalons ajustés, à cause de l'excédent de matière.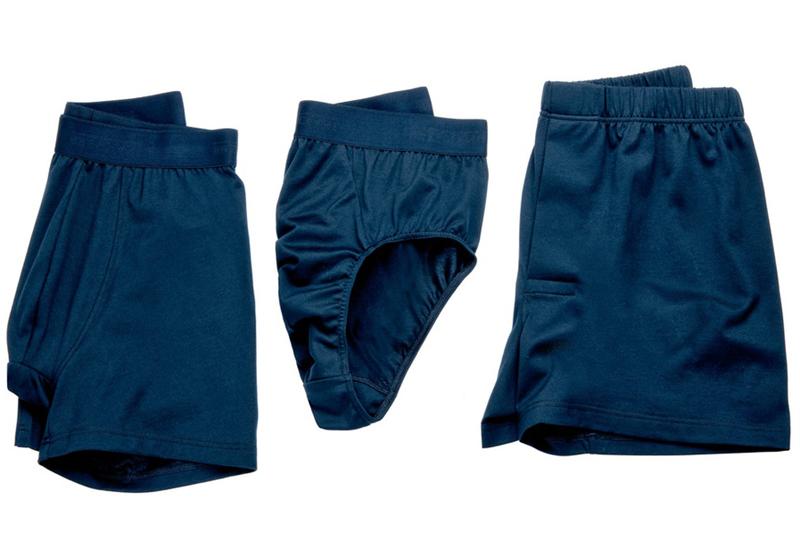 À l'inverse, les boxers sont bien plus appropriés pour être portés avec des vêtements proches du corps. Ils sont généralement associés à la pratique sportive, mais restent assez polyvalents.
Quant au slip, que l'on pourrait considérer comme une variante du caleçon, il permet d'éviter tout excédent de matière et de se porter confortablement si vous avez des cuisses musclées.
Afin de pouvoir porter ces pièces masculines en toute circonstance, nous avons décidé de proposer des couleurs unies ou quelques motifs. Vous pourrez notamment retrouver des caleçons à rayures assez discrètes chez Mazarin. La texture du lin couplée aux rayures permet d'obtenir des pièces originales et de bon goût. Autrement, vous pourrez également choisir des caleçons, slips et boxers unis, en blanc ou en bleu.
Afin d'avoir un semainier de sous-vêtements homme, nous proposons un prix de 35€ par caleçon si vous choisissez 7 caleçons Mazarin.
# Comment laver les caleçons
Contrairement à des matières plus sensibles, nos caleçons et autres sous-vêtements ne sont pas soumis à des contraintes d'entretien. Lavez les caleçons en lin et les pièces en coton jusqu'à 40° en machine, avec un cycle d'essorage intermédiaire.