Calf leather belts
Calf leather belts
Here is our selection of Mazarin calf leather belts.
Mazarin belts are made in France from supple and resistant calf leather.
These models are available in 11 different variations of colours (leather and buckle).
Les ceintures Mazarin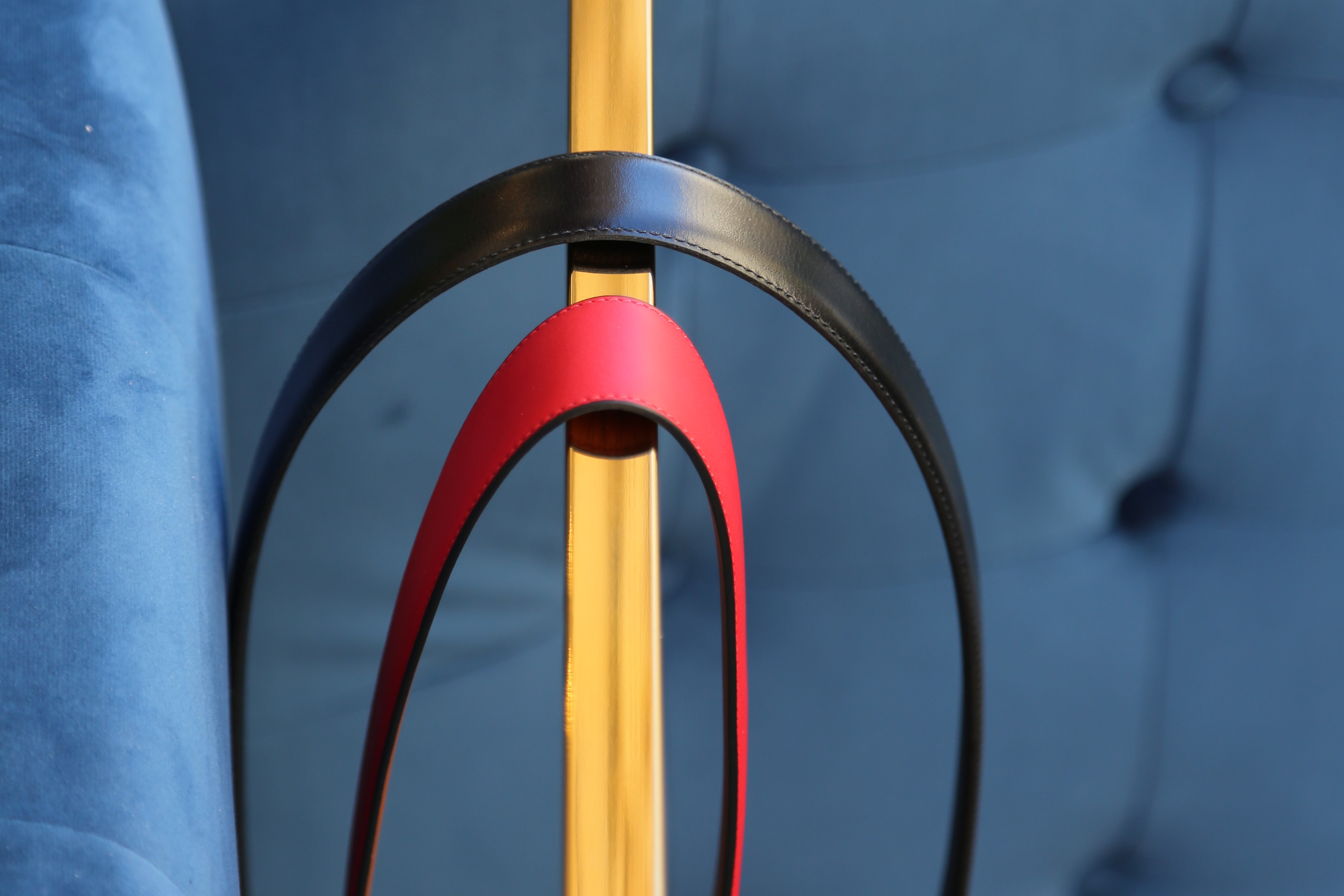 # Ceintures : tout comprendre en une seule image
La ceinture noire sur la photo est une ceinture de très bonne qualité mais qui n'est pas de la marque Mazarin. La ceinture rouge, qui appartient à notre gamme, est encore plus souple. Pourquoi rechercher davantage de souplesse ?
Durabilité : parce que le cuir ne craquellera pas sur votre ceinture (notamment à la boucle) ;
Résilience : parce que la ceinture reprendra sa forme initiale autant que possible après avoir été roulée ;
Confort : parce qu'un cuir souple est plus agréable à manipuler.
Comment avons-nous réussi à atteindre une telle souplesse ? Nous avons choisi un cuir gras de la tannerie française Degermann. Nous avons aussi sélectionné pour la doublure un cuir pleine fleur en vachette. Enfin, la boucle en laiton chromé n'est pas en reste, elle est à la hauteur de ce cuir d'exception !
Découvrez la gamme de ceintures françaises Mazarin. Vous pouvez choisir parmi 11 couleurs et 3 cuirs : veau, autruche et crocodile.