Ski socks
Ski socks
Discover all our models of ski socks specially designed to accompany you during the exercise and to protect your feet and your shins.
These ski socks are made of the best natural and synthetic materials to meet the technical needs of this mountain sport.
These models are available from 36 to 46 (depending on the model).
Les chaussettes de ski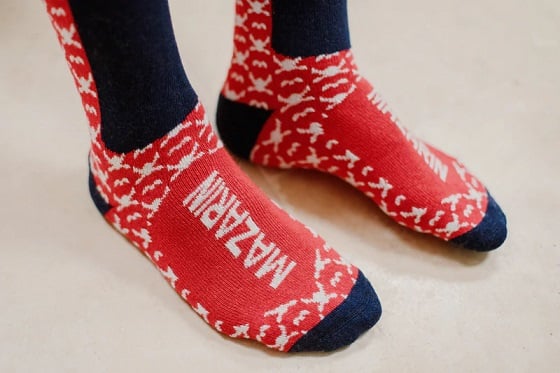 # Pourquoi proposer des chaussettes de ski ?
Le ski est nécessairement un sport extrême du fait de l'hostilité des montagnes et de la rudesse des températures. Le ski fait sans doute partie des sports pour lesquels l'équipement a le plus d'importance, et les chaussettes sont la base de cet équipement !
# Quels modèles porter pour quelles conditions ?
Les chaussettes en mohair ont été spécialement conçues pour le ski de haut niveau / compétition car elles allient technique et confort. Ces chaussettes sont chaudes sans être exagérément épaisses et restent confortables dans des chaussons thermoformés.
D'autres paires de chaussettes en laine viennent enrichir la gamme de chaussettes de ski pour des usages plus détentes. Ces chaussettes de ski sont néanmoins idéales pour le ski de piste ou hors-piste.