Hunting socks
Hunting socks
Discover our selection of Albert Baucet and Pennine hunting socks.
Knitted in soft wool to keep your feet warm and comfortable whilst walking, these knee-high socks also have cuffs for your garters.
Hunting socks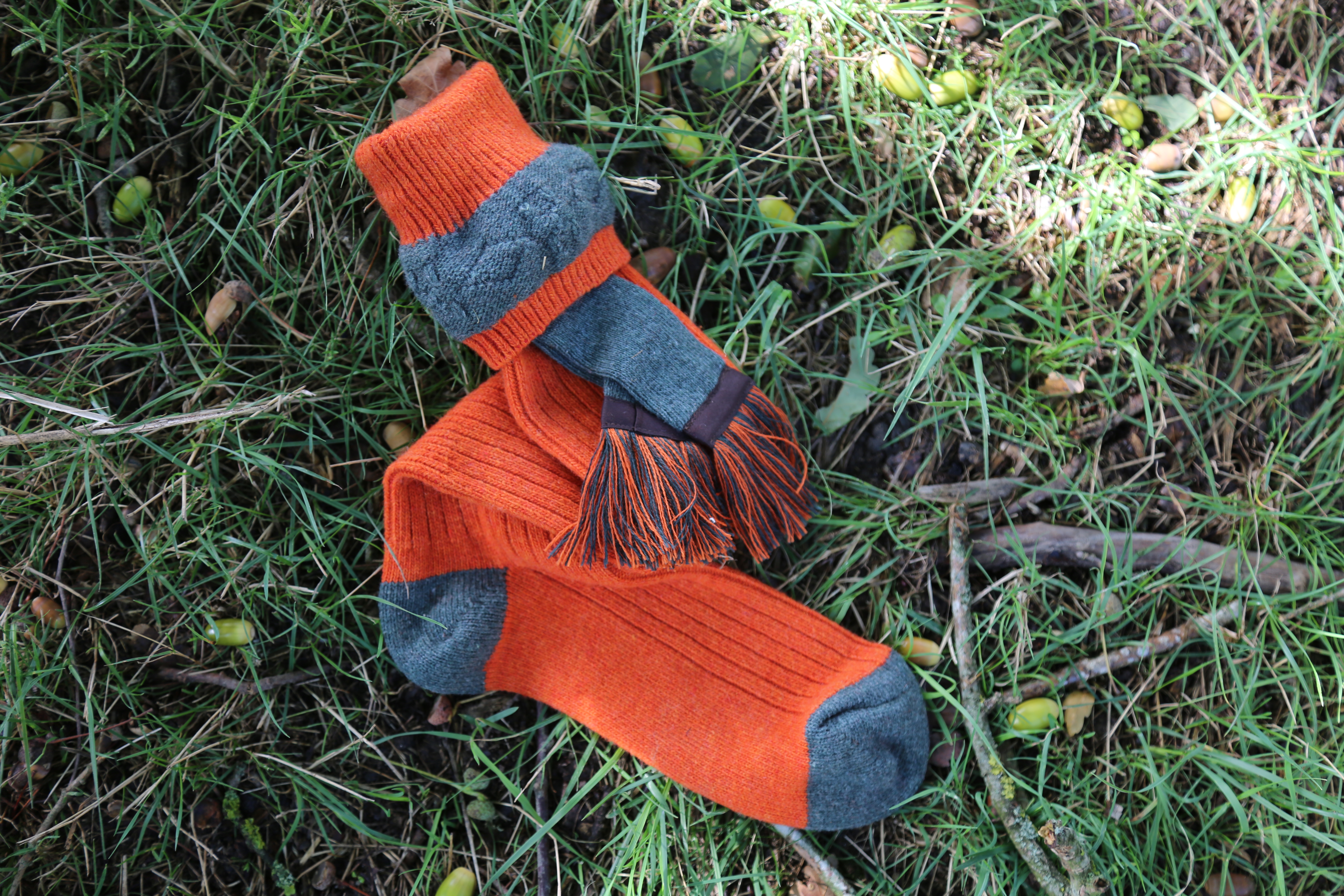 # What brands of hunting sock do we stock?
Albert Baucet is a French brand. These woollen hunting socks are made with care in France and start from 39 euros. Albert Baucet are also known for their innovative garters which are knitted around elastic to make them both more practical and more aesthetic.
Pennine is a traditional British brand which has been manufacturing shooting socks for over 170 years. Their woollen socks are knitted in the United Kingdom and are known for their warmth and thickness as well as the intricacy of their patterns.
# When to wear hunting socks?
These colourful socks go perfectly with breeks or shooting trousers. They can be worn with hunting boots, hiking boots, leather boots or rubber boots. Some hunters pull the cuff above the top of their boots. While this practice is far from unusual, you will definitely want to avoid running into any thorns or brambles! All our hunting models have cuffs to put garters on.