Women's cashmere socks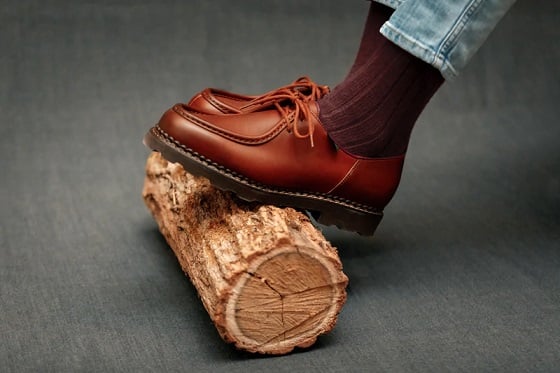 # The origin of women's cashmere socks
Women's cashmere socks are ideal for winter temperatures, as they offer unrivalled thickness, warmth and softness. These typical cashmere characteristics can be explained by the origin of the material. The wool in these socks comes from a small region in the mountains between India, Pakistan and China: the Kashmir region. That's why it's called Kashmir. More aptly, the Kashmir region is known for its weaving of cashmere wool from the hair of Capra Hircus goats, rather than for the exploitation of these goats.
Cashmere goats inhabit mountainous and therefore cold regions such as Mongolia, the Tibetan highlands and the Himalayas. To protect themselves from freezing temperatures of around -40°C, these animals naturally produce a thick undercoat of fur. Cashmere material is obtained from this voluminous coat, shorn in early spring. The fine cashmere goat hair is then gathered and woven into cashmere wool. This prestigious wool is then used to knit women's cashmere socks.
N.B.: Contrary to what you might think, beautiful women's cashmere socks can be recognized by the fineness and length of the cashmere yarns of which they are made - and not by the number of cashmere yarns!
# How to choose your women's cashmere socks
Indestructible winter socks, women's cashmere socks are appreciated for their combination of warmth, thickness and softness. But also for cashmere's thermoregulating properties, which allow feet to breathe. At Mes Chaussettes Rouges, women's cashmere socks win over many of our customers every year, not only for their quality, but also for the range of sumptuous colors we offer!
N.B.: you'll love the Mazarin et Daphné signature on our women's cashmere socks, a refined, elegant gold border that sets them apart from the men's models, which have a green border.
Here's our full range of cashmere socks, with something for everyone, depending on the thickness, texture and color of the women's cashmere socks:
85% women's cashmere socks: for those who love thickness and warmth, these socks have no equal. They're also renowned for their soft feel and extreme comfort, ideal for après-ski!
Cashmere and wool: these rib-free socks are very soft and supple, and will fit the shape of your legs perfectly. The excellent insulating properties of wool and the mix with cashmere make these socks particularly warm. They have an intermediate thickness and slip easily into street shoes.
The cashmere and silk range: ideal if you're looking for soft, warm and very fine socks, cashmere and silk socks are exceptional! Cashmere adds softness and fluffiness, while silk's thermoregulating properties keep feet warm in winter, and make the socks even shinier, finer and lighter.
Naturally, cashmere hair only comes in three colors: white, brown and gray. So, to achieve our splendid palette of some thirty sock colors, we dye our sock fibers. All our dyeing is carried out in our production workshops in northern Italy, a region renowned for its traditional knitting skills. Our sock dyeing techniques are certified OEKO-TEX Standard 100 Class 1, guaranteeing eco-responsible manufacturing practices.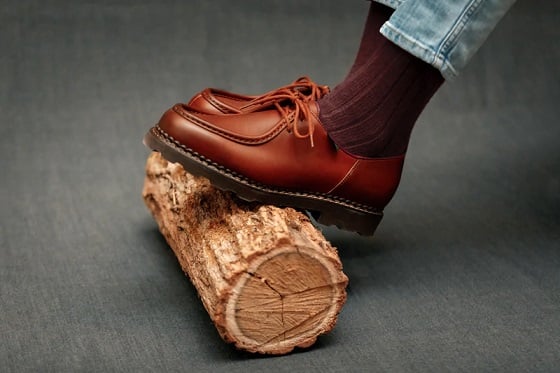 # Caring for women's cashmere socks
Although you might think otherwise, it's important to wash your cashmere socks regularly. Cashmere loves water! Your women's cashmere socks look their best when they're in contact with water, not when they're dry: water gives them their natural shape, then makes them softer and more supple. With each wash, you'll give your cashmere socks a new lease of life.
Ladies, if you want to preserve the quality of your cashmere socks over the long term, follow our care instructions:
Ideally, machine-wash your cashmere socks: it's quicker and easier! We recommend putting your delicate socks in a washing bag, then adding a small amount of special wool detergent and starting a cold wool program with a maximum spin speed of 400 or 600 rpm to preserve the cashmere fibers;
If you have any doubts about machine washing, we recommend washing them by hand, to make sure no mistakes are made! In this case, use cold or lukewarm water, add a small amount of detergent and gently knead the socks evenly to avoid deforming them.
To dry, lay your socks flat on a towel to allow the cashmere fibers to re-form naturally. No tumble-drying allowed!