Strong socks
Resistant socks
Discover our resistant mid-calf (short) socks, ideal for people who value durability when choosing their socks!
The strength of the solid socks comes from the mix of natural materials (cotton lisle, wool) with synthetic materials (also available in knee-highs).
Les matières robustes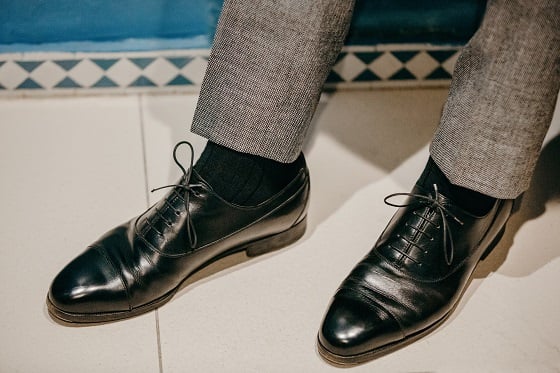 # La particularité des chaussettes robustes
La robustesse des chaussettes s'obtient grâce au mélange des meilleures matières naturelles et des matières synthétiques (polyamide et élasthanne). Le 100% naturel a du bon mais parfois il est nécessaire d'y ajouter un peu de synthétique pour les rendre plus résistantes ! Toutes les chaussettes robustes que nous proposons intègrent des matières synthétiques en juste quantité afin de privilégier au maximum les matières naturelles.
# Quelles sont les chaussettes les plus solides ?
Mazarin a développé la gamme de chaussettes la plus résistante au monde grâce à l'association du fil d'Écosse ou laine avec du polyamide : ce sont les chaussettes super-solides dont la résistance aux frottements a été testée et approuvée par le test d'usure Martindale. Robustes et d'épaisseur intermédiaire, les super-solides ont été pensées pour s'enfiler dans toutes vos chaussures, même les plus étroites.
La gamme Aventure de Doré Doré propose également des chaussettes particulièrement robustes. Elles sont en laine et plus épaisses que les super-solides, parfaites pour résister face aux basses températures de l'hiver !