Strong socks
Strong socks
Our selection of mid-calf length strong socks.
These socks are made from a blend of the best natural materials (cotton lisle, wool) and synthetic fibres (polyamide). The result is a fabric that is resistant to friction and wear.
Strong socks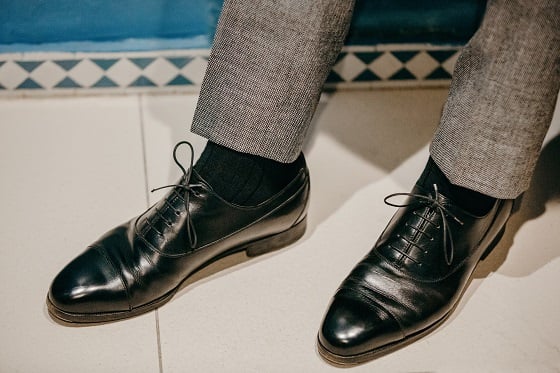 # What makes our strong socks special?
The strength of this range of socks comes from blending the best naturally occurring materials and synthetic fibres (polyamide and elastane). Socks made from 100% natural materials will of course serve you well but sometimes it can help to add a small percentage of synthetic fibres to make your socks more durable! All of the strong socks that we offer contain just the right amount of synthetic material to make sure that you can still benefit from the luxurious qualities of the natural materials used.
# What are the strongest socks?
Mazarin have developed the strongest range of socks in the world through combining cotton lisle or wool with polyamide to produce their super-durable range. This durability of this range has been tested and approved using the Martindale Test. Sturdy yet not too thick, these super-durable socks have been designed to easily slip into any shoe.
The Aventure range from Doré Doré also boasts particularly strong socks. These woollen socks are thicker than the super-durable range and are perfect for taking on the colder temperatures of winter!