Women's Socks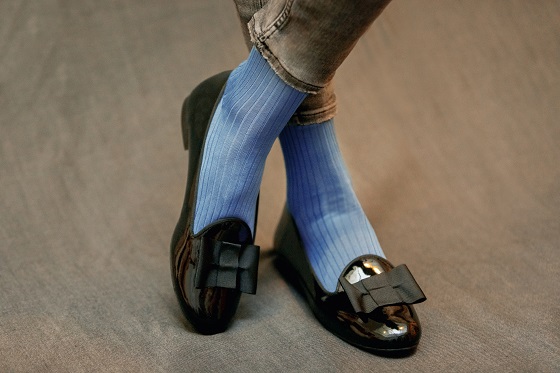 # Why have a range exclusively for women?
Quite simply because :
Many of you have told us that finding socks you like is often a difficult task.

Women's feet are often slimmer than men's and suit a more tailored fit.

It's an opportunity to add a feminine touch to our designs! But Mesdames, you are of course free to wear any model of your choice!

And if you are a size 39EU/5.5UK/6.5US or over, all the men's models will fit you too.
# Our range
Our women's socks range from 36EU/3UK/5US to 45EU/10.5UK/11.5US (sizes vary according to model and availability). We stock two brands that were created exclusively for women - Daphné and Bonne Maison - as well as other mixed brands - Mazarin, Gammarelli, Bresciani and Doré Doré - which offer models in smaller sizes.