Golf & Hiking socks
Golf & Hiking
Our golf socks and hiking socks have been specially designed to match the requirements of both sports.
They are reinforced at the toe and heel, with a thicker, cushier and more comfortable loop-knit sole.
The materials used have been carefully chosen to adapt to your body temperature during physical activity.
Golf & hiking socks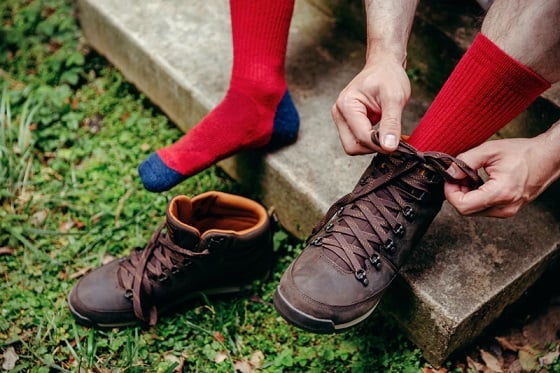 # Why special socks for hiking?
Hiking socks are available in cotton and wool. We chose merino wool because it provides warmth and comfort, it is the only material that stays warm even when wet. Our models are reinforced at the toe and heel by a knitting technique called bouclette which provides a thick and soft feeling that is unequalled in terms of comfort. These socks will be an excellent companion for all your hikes!
Hiking is becoming increasingly popular: it offers unparalleled views and pleasures. Whether it's a walk, a trek, or a run, whether it's in the mountains, in the forest or on the mythical roads and GR that crisscross France and the world, the equipment is once again essential.