Bresciani mid-calf socks
Bresciani
Discover all Bresicani mid-calf socks, knitted in Italy.
Bresciani socks are known for their fancy, refined and elegant patterns.
Mid-calf socks with stipes, houndstooth pattern, made in linen for the summer... There is something for every mood and every outfit!
Bresciani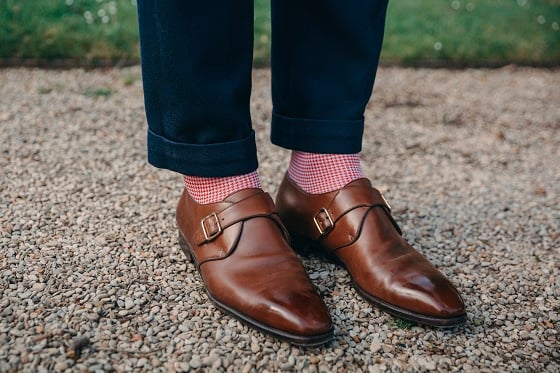 # The Bresciani brand
Bresciani is an Italian sock manufacturer founded in 1970. It is a daring family owned business that is always at the cutting edge of fashion and has a long history of working with leading fashion houses. Bresciani's philosophy can be summed up by two words: quality and comfort. The fashion house uses prestigious fabrics to create socks that are each more refined than the last.
# What makes Bresciani special?
The Bresciani brand stands out with its ever elegant range of colours and original patterns. Let yourself be captivated by their knee-high socks in striped cotton lisle, or a woolen pair in houndstooth. Bresciani also manufacture luxurious pairs of the softest 100% cashmere knee high socks and a line of incredibly light knee-high and mid-calf length linen socks.
# Why wear Bresciani socks?
To wear Bresciani socks is to be within touching distance of that fabled Italian elegance! The chic and refined style of Bresciani's socks allows you to dare to mix colours and patterns that are both understated and distinctive. Incidentally, Bresciani models are reversible, so you can always change your style! And for those who are wondering, the coloured thread at the toe indicates the size of the sock.