Luxury Socks
Socks in luxurious materials
Our range of mid-calf length socks made from the most luxurious materials we have to offer.
Feel like royalty wearing these unbelievably soft socks.
Les matières voluptueuses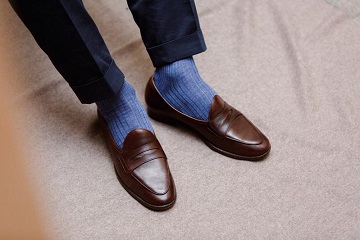 # Les chaussettes voluptueuses
La sensation de volupté se sent avec les chaussettes en cachemire, en soie, en coton Sea Island et en cachemire-soie qui se rangent dans cette catégorie.
La douceur est très prononcé pour ces produits qui vous offriront une grande satisfaction, un plaisir au toucher et qui deviendront un régal lorsque vous les enfilerez.