The Fil d'Écosse, or cotton-lisle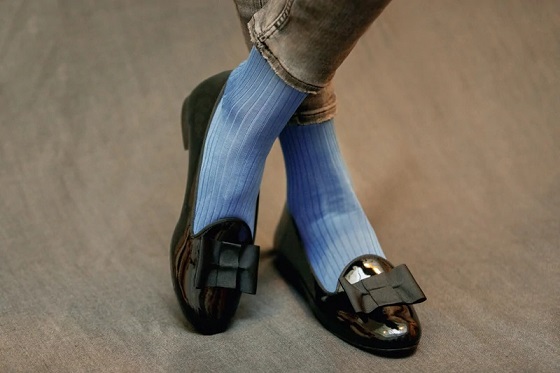 Does Scottish yarn come from Scotland?
Not at all! The yarns in our socks never set foot in Scotland. Quite simply, mercerization was invented by John Mercer, a Scotsman: a tribute to his nationality. In practical terms, the process consists in burning the fibers that escape from the yarn to make it more uniform, shinier (less fluffy) and, above all, to prevent pilling!
When should I wear Scottish yarn knee-highs?
Most French people wear cotton socks all year round! Scottish yarn can be worn in both cold and warm seasons. The softness of Scottish yarn protects feet in winter (if you're chilly, it's probably not enough!). Its lightness and finesse make it particularly pleasant to slip on in summer, as it keeps feet cool.
When not to wear them?
For people who are very cold, or who spend a lot of time in the cold, Scottish yarn won't provide as much warmth as a pair of wool socks. But for people moving from a heated home to a heated office, Scottish yarn is more than sufficient!