Glittery socks
Glittery socks
Discover our range of men's glittery socks, the perfect elegant and original socks to wear with the black tie dress code for a touch of refined originality.

These socks are made of cotton and lurex for the glittery aspect - also available in knee-high lengths.
Les paillettes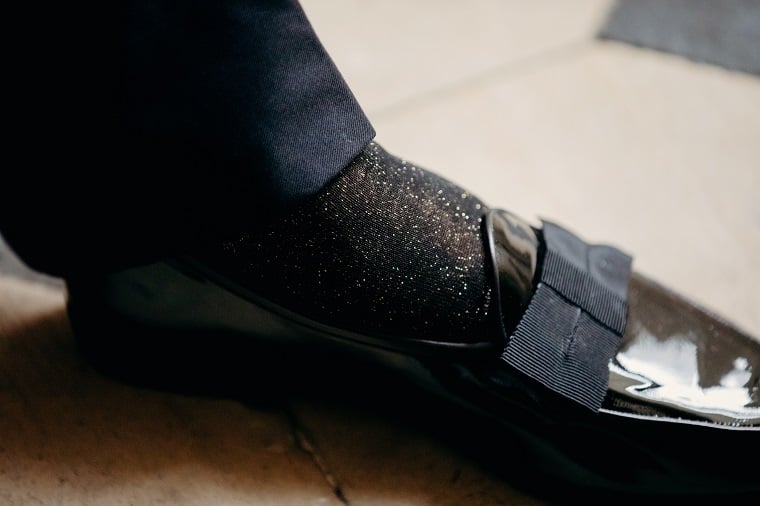 # Les chaussettes à paillettes
Les chaussettes à paillettes sont faites en lurex, un mélange de coton, polyamide et polyester. C'est cette matière qui donne cet aspect brillant à la chaussette. Ces modèles allient la douceur du coton à une touche de fantaisie pailletées.
# Comment porter des chaussettes à paillettes
Associez-les à des costumes ou pantalons sombres pour un effet festif, raffiné et original. Elles se remarqueront d'avantage si elles sont portées avec des chaussures ton-sur-ton noires ou bleu marine.