Gallo
Gallo
Discover Gallo, the prestigious Italian sock brand, and all its knee-high models.
Gallo's reputation is owed mainly to its magnificent cotton lisle models, the finesse of their designs and the originality of the colour combinations.
Gallo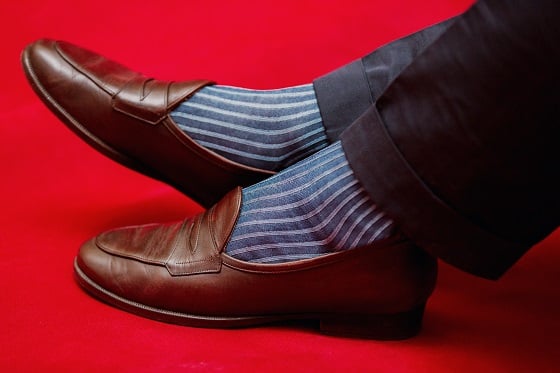 # La marque Gallo
Grande maison italienne fondée en 1958, Gallo est réputée pour ses chaussettes mi-bas et plus particulièrement ses modèles très colorés. La maison Gallo excelle dans la sélection des plus beaux fils pour concevoir des chaussettes d'exception : fil d'Écosse, laine, cachemire et soie.
# La spécialité de la marque Gallo
Gallo est réputée pour sa gamme emblématique Collection appréciée pour la beauté de ses couleurs et rayures. Gallo c'est aussi de nombreuses gammes graphiques et raffinées spécialement créées pour les amateurs de fantaisie distinguée.
# Pourquoi porter des chaussettes Gallo ?
Les chaussettes Gallo proposent un parfait accord entre originalité et élégance. La diversité de ses gammes de couleurs, matières et motifs vous permettra de combiner les styles avec raffinement. Dans cet esprit, nous vous conseillons la gamme Tailoring, luxueuse et très aboutie. Gallo, c'est le chic original !