Knee-high socks by colours
Knee-highs by colour
Discover all our knee-high socks colours: from the most classic black socks to fun and extravagant colours.
We have more than 500 different coloured knee-highs for you to choose from.
It's up to you to find the colour(s) of socks that suit you best!
Les mi-bas par couleur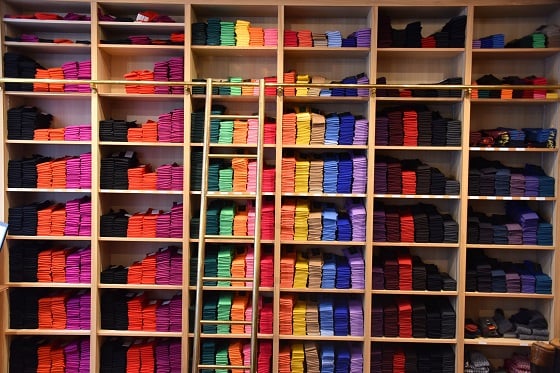 # La couleur, spécialité de Mes Chaussettes Rouges
Les chaussettes de couleur sont vraiment l'une des spécialités de Mes Chaussettes Rouges. Nous comptons plus de 500 références de chaussettes aux couleurs et motifs différents.
# Certification Oeko-Tex 100
Toutes les cotons et teintures de nos chaussettes sont certifiées Oeko-Tex Standart 100, certification qui vous assure que les chaussettes sont non seulement respectueuses de l'environnement mais aussi bonnes pour votre peau !