Knee-high socks in Cotton lisle
Cotton lisle
These are all our knee-high cotton lisle socks, a high quality cotton from Egypt.
Cotton lisle is a light, fine and delicate material that can be worn all year round, for everyday wear or for special occasions
Among all the cotton lisle options, you will find plain, striped, houndstooth, birdseye, Argyle...
The cotton lisle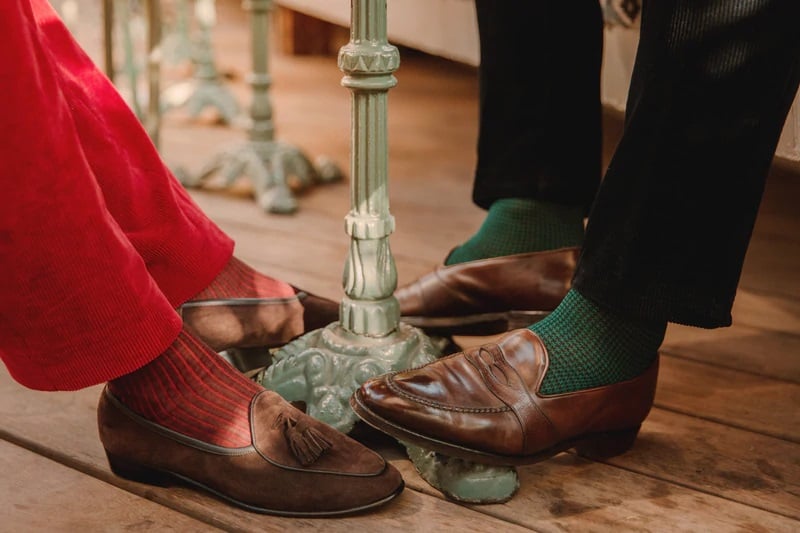 Does Scottish thread come from Scotland?

No way ! Our socks threads have never set foot in Scotland. Mercerization was simply invented by John Mercer, a Scot: it is therefore a tribute to his nationality. Concretely, the benefit of this process consists of burning the fibers that escape from the yarn in order to make it more uniform, shinier (less fluffy) and above all to prevent the appearance of pilling!
When to wear cotton lisle knee-highs?

The majority of French people wear cotton socks all year round! Cotton lisle can be worn both in cold and warm seasons. The softness of the cotton lisle protects your feet in winter (if you have "cold feets" this will probably not be enough!). Their lightness and finesse make them particularly pleasant socks to put on in summer because they keep your feet cool.


When should you avoid wearing them?

For those who are extremely cold or people exposed to the cold for a long time, cotton-lisle will not provide as much warmth as a pair of wool socks. But, for people moving from a heated home to an equally heated office, cotton lisle will be more than sufficient!