Soft socks
Soft socks
Here are our soft mid-calf (short) socks in warm materials to keep your feet extremely comfortable in all seasons!
For this purpose, we have selected socks made of particularly soft and silky materials: cashmere, wool, silk, Sea Island cotton and other blends.
Les matières douces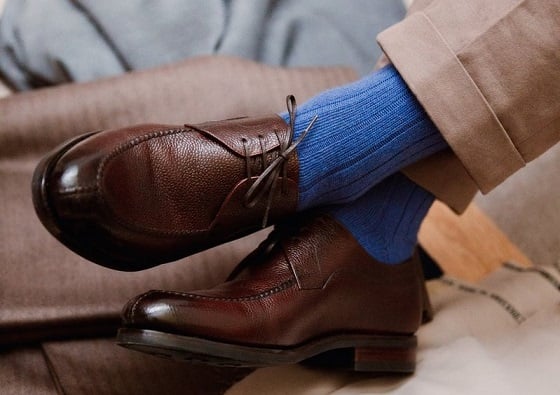 # Les chaussettes douces
La douceur des mi-mollet se constate lorsque vous enfilez desmi-bas en laine, en fil d'Écosse ou en lin. Au toucher, on se rend compte que les matières utilisées sont délicates. Vous passerez une excellente journée avec ces chaussettes mi-mollet aux pieds.