Soft socks
Soft socks
There's nothing quite like wearing soft socks. If you're chasing this feeling look no further, we've selected our softest and silkiest mid-calf length socks here to make it easy for you. Choose between silk, Sea Island cotton, wool, cashmere and other blends.


Les matières douces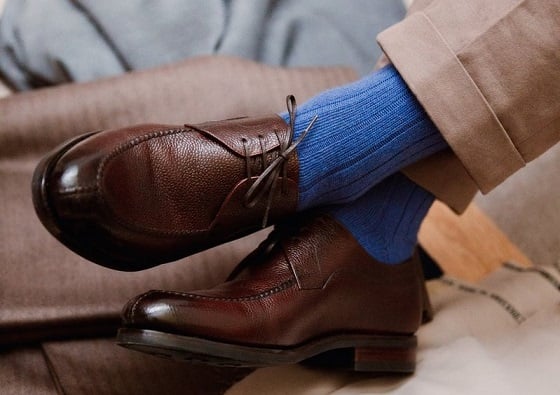 # Les chaussettes douces
La douceur des mi-mollet se constate lorsque vous enfilez desmi-bas en laine, en fil d'Écosse ou en lin. Au toucher, on se rend compte que les matières utilisées sont délicates. Vous passerez une excellente journée avec ces chaussettes mi-mollet aux pieds.