Vicuna knee-high socks
Vicuna socks
Vicuna socks are without doubt the softest, warmest and finest socks in the world, but also the rarest.
Knee-high socks made of vicuna hair are sought after for their insulating properties and their thinness.
In fact, the fibres of vicuna hair retain air bubbles and insulate against the cold, and are the finest fibres after silk.
La vigogne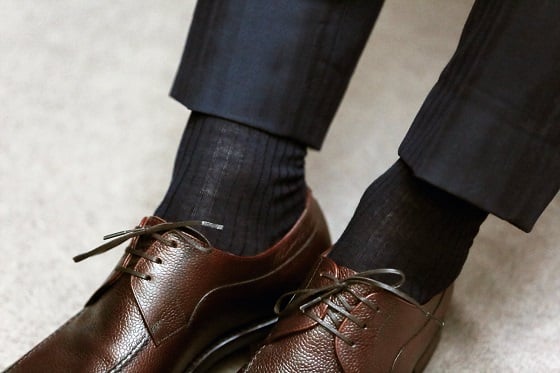 # D'où vient la vigogne ?
La vigogne, connue pour son épaisse toison couleur fauve, vit dans la Cordillère des Andes, en Amérique du Sud. Très proche du lama, la vigogne est un animal protégé rare, fin et élancé.
# Pourquoi vendre des chaussettes en vigogne ?
La vigogne est une matière très rare car d'une douceur infinie. Pour vous donner une idée, la tonte de vigogne représente 4 à 6 tonnes de fibres par an, ce qui est très peu d'où la difficulté à s'en procurer.
Le poil de vigogne est recherché pour :
ses capacités isolantes : les fibres des poils de vigogne retiennent les bulles d'air et isolent du froid ;
sa finesse : la vigogne est la fibre la plus fine après la soie.
Les chaussettes en vigogne combinent donc douceur, chaleur et finesse comme nulle autre matière ! À entretenir avec soin - lavage à la main.