Pink socks
Pink socks
Discover all our pink mid-calf (short) socks, a colour that will bring light to your outfits.
From bright pink Super-Durable cotton lisle socks, to a paler tone in linen, without forgetting about all the patterned options, browse through all our models to find what suits you best!
Le rose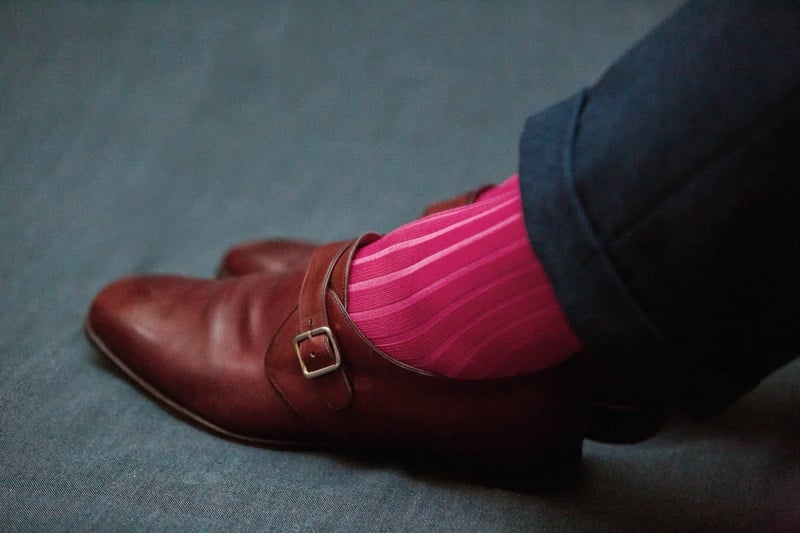 # Les chaussettes roses
Le rose est une couleur chaude et éclatante, la teinte de chaussettes parfaite pour relever des tenues aux couleurs sobres. Elles se portent facilement avec du bleu marine si vous êtes amateurs de détails raffinés et contrastés. Sinon, portez-les sans modération avec des pantalons plus clairs (gris, bleu denim, beige ou encore marron). Les chaussettes roses c'est aussi la touche très tendance pour les amateurs de baskets !
# Nos coups de cœur
En été ou en hiver, les chaussettes roses ont leur place dans votre garde-robe. Voici nos modèles préférés :
Le vieux rose de chez Bresciani, chaussettes légères pour l'été ;
L'éclat du baie rose des mi-bas en cachemire et laine pour égayer vos tenues d'hiver sombres ;
L'originalité des bleu ciel & framboise à côte ou à motif caviar, touche audacieuse pour vos costumes formels.