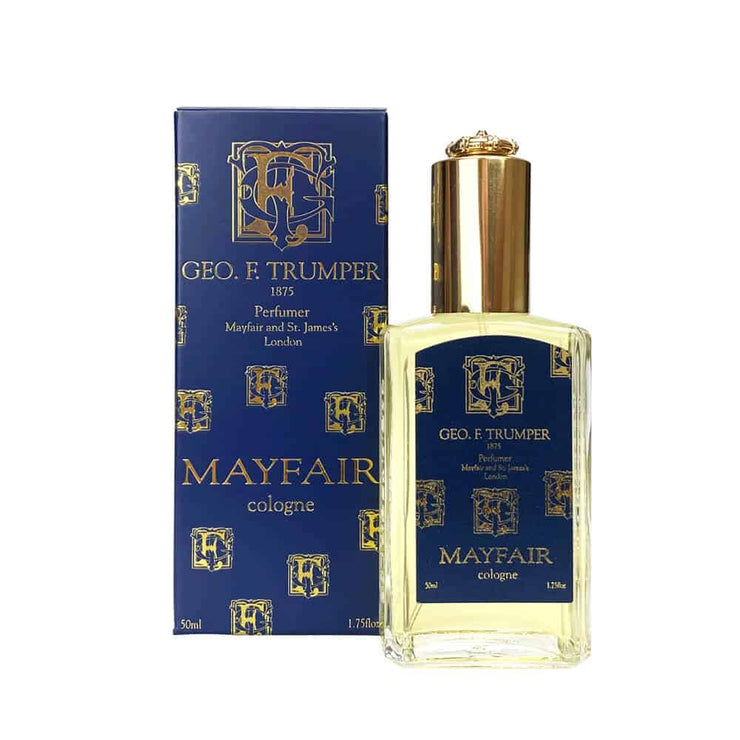 Discover the Mayfair Cologne, presented in the iconic embossed bottle and signature crown closure.
This fragrance celebrates over 100 years in the same premises of Geo F. Trumper in Mayfair, that is why the bottle reminds the green surrounds and the scintillating elegance of Mayfair.
Mayfair Cologne's fragrance is infused with exotic and herbaceous middle notes. It is also laying on a bed of Tonka Bean and White Honey with a delicious finish of vibrant Lotus and Pear.
Ref "7405545259174"