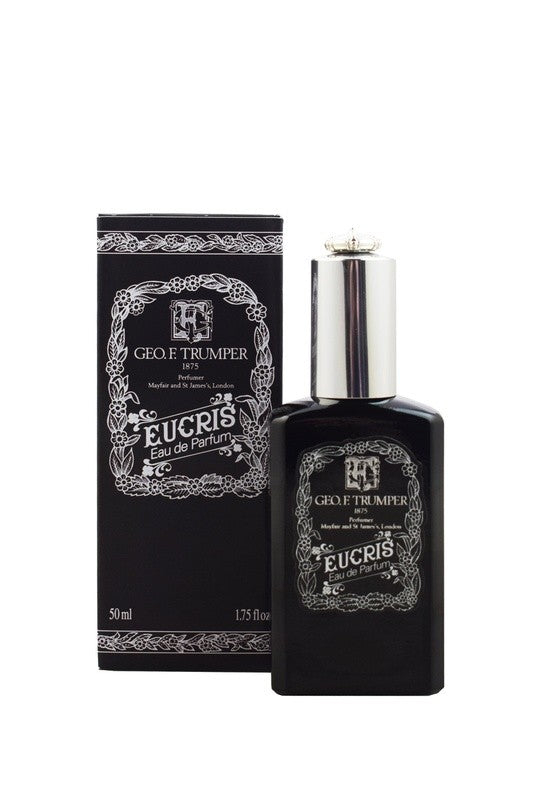 Eucris - Eau de Parfum - 50ml
Made in London by the renowned Geo. F. Trumper, this eau de parfum is mainly based on sandalwood, musk and moss, with notes of rich jasmine, cumin and coriander. It's both sophisticated and pleasant, perfect if you're looking for a luxurious scent. The fragrance comes in a spray glass bottle, here in a 50ml format.
The Eau de Parfum is more concentrated than the Eau de Toilette from the same range, designed to be long-lasting.
Also available in a 100ml format (EDT) and as a deodorant and shaving cream.
Ref "5732707434662"