Patterned Knee-high Socks
Patterned Knee-high Socks
If you're a fan of patterned socks, you'll love our selection of different patterns on offer: stripes, houndstooth, birdseye, herringbone...
From discreet patterns to striking designs, there's something for everyone in our range of patterned socks!
Les mi-bas par motifs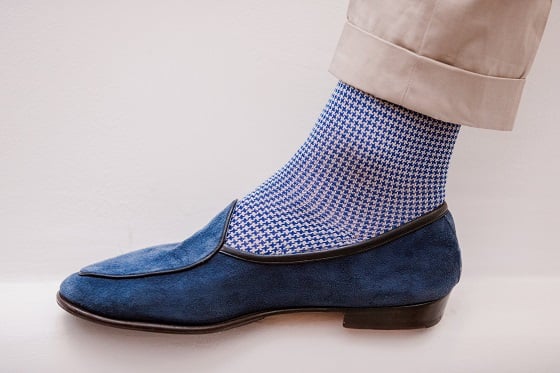 # La diversité des chaussettes à motifs
Les chaussettes à motifs sont de plus en plus en vogue parmi les amateurs de chaussettes. Que ce soit des motifs marqués et audacieux ou des motifs discrets aux couleurs sobres, les motifs proposés sont toujours chics.
Découvrez les sélections de chaussettes à motifs de Mes Chaussettes Rouges à travers le pied-de-poule, les chevrons, les rayures, les pois, les côtes contrastées, les losanges...