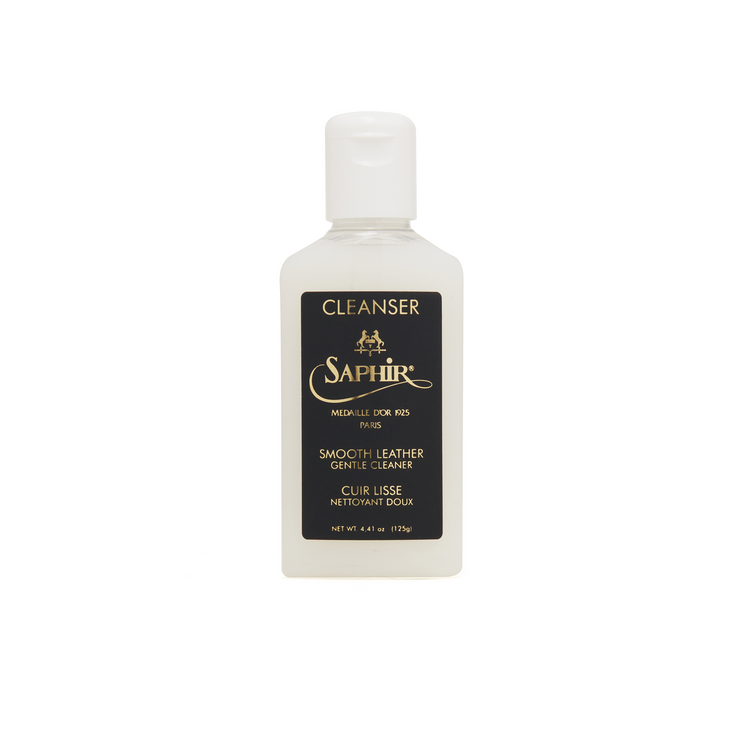 Cleaning lotion for smooth leather by Saphir Médaille d'Or.
This gentle cleaner is used to remove old layers of shoe polish and dust from your shoes, while preserving the colors. It is therefore ideal for shoes with a patina. It can also be applied to the white soles of sneakers to revive their whiteness.

Non-greasy, apply with a cloth.

Contents : 125ml

Ref "8181167784242"