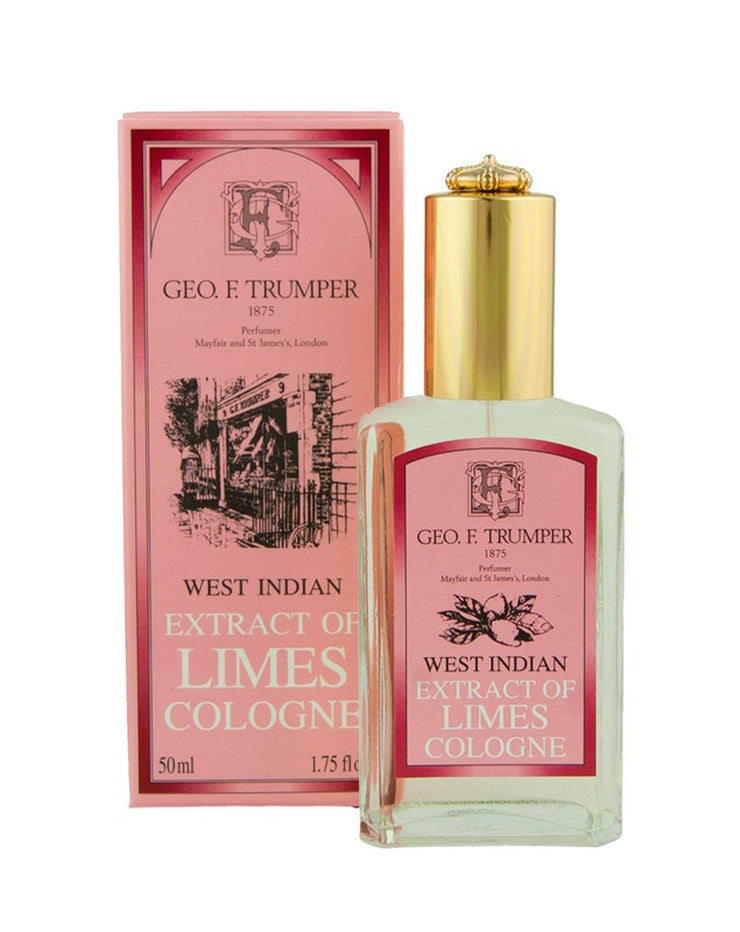 Extract of Limes - Cologne - 50ml
Made in London by the renowned Geo. F. Trumper, this cologne brings you the best of freshly squeezed West Indian Limes. It's both vibrant and fresh, perfect if you're looking for a bright everyday scent scent. The fragrance comes in a spray glass bottle, here in a 50ml format.
Also available in a 100ml format and as a deodorant and shaving cream.
Ref "5732619780262"