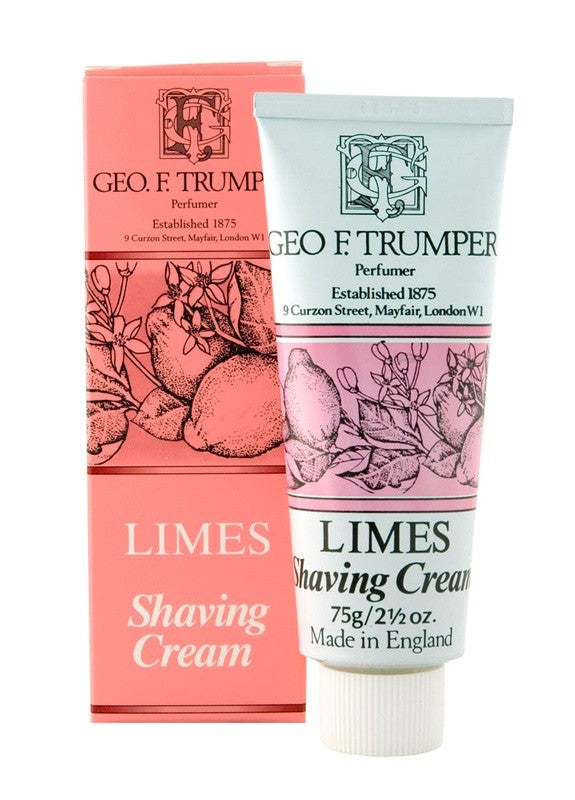 Extract of Limes - Shaving cream - 75g
Made in London by the renowned Geo. F. Trumper, this glycerine based shaving cream brings you the best of freshly squeezed West Indian Limes. It's both vibrant and fresh, perfect to complement your Extract of Limes cologne. Here in a comfortable 75g travel format.
A tip from Geo. F. Trumper himself: just a small amount of this shaving cream when used with a shaving brush is enough to provide a rich lather and ensure a comfortable and luxurious shave.
Also available as a cologne and deodorant.
Ref "5732668113062"