Low cut socks
Low cut socks
Discover all our options of low cut socks, also known as invisible or no-show socks.
We offer a range of short socks for trainers, moccasins and ballerinas.
Our models are available in sizes 36 to 47 in many colours and in cotton or cotton & linen blend.
Protège pied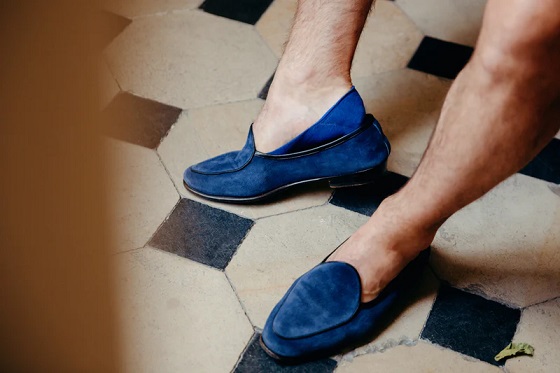 # Les chaussettes protège pieds
Les chaussettes protège pieds sont des chaussettes à la popularité croissante en bonneterie. Mes Chaussettes Rouges propose plusieurs types de protège-pieds disponibles chez Mazarin. Choisissez un modèle adapté à vos chaussures.
Les chaussettes protège pieds homme et femme
Les chaussettes invisibles pour mocassins : ces chaussettes protège pied pour homme sont très échancrées. Elles sont destinées à être portées avec des mocassins ou des chaussures bateau. Le choix de la couleur se fait selon vos goûts et vos envies. Nous proposons une large palette de couleurs estivales. Ces modèles de protection sont nécessaires si vous souhaitez préserver vos chaussures et vos pieds, car ils permettent d'évacuer efficacement l'humidité et protègent aussi les pieds des frottements.
Les chaussettes invisibles pour baskets : ce modèle remonte un peu plus sur le cou de pied afin de s'adapter à l'échancrure des baskets. C'est aussi un modèle majoritairement composé de coton afin de respecter la peau fragile des pieds et de vous offrir un confort absolu dans une belle paire de sneakers.
Les chaussettes protège pieds pour femme
Les socquettes pour ballerine : également appelées chaussettes ballerines, il ne s'agit pas de modèles de protège pied pour la danse ! Les socquettes sont des modèles très échancrés de chaussettes invisibles femme, qui s'arrêtent au dessus des doigts de pieds ! La paire par excellence à porter avec des chaussures très ouvertes (escarpins, ballerine, etc.). Il s'agit d'un modèle discret et élégant qui apporte une touche de coquetterie à votre tenue en habillant le cou-de-pied. De plus, les socquettes ont un effet anti-dérapant. Vos pieds sont bien maintenus et vous ne risquez pas de tomber ou glisser avec vos escarpins.
Les chaussettes cheville : ces chaussettes pour femme s'arrêtent à hauteur de cheville. Il s'agit du modèle idéal pour protéger votre pied sans devoir choisir un modèle de chaussettes à hauteur mi-mollet. Ces modèles de protège pied coton sont particulièrement agréables à porter et légers.
Les chaussettes protège pieds sport
Nous proposons également des modèles de chaussettes sport très courtes. Ce modèle de protège pied s'arrêtent au-dessus de la malléole, à hauteur de cheville. Ces chaussettes de sport sont idéales pour la course, la marche et d'autres sports, et réduisent le risque d'ampoule au pied et d'irritation.
# Le protège pied pour favoriser la santé de vos pieds
Certaines personnes pensent qu'une paire de mocassins ou de sneakers peut se porter pieds nus. Cette habitude est tout à fait valable, mais n'est cependant pas recommandée pour des raisons hygiéniques. En effet, le port de chaussettes favorise l'hygiène des pieds et de la chaussure !
Ainsi, sans chaussettes, la sueur n'est pas évacuée correctement et est directement absorbée par la chaussure, ce qui favorise le développement des bactéries et des mauvaises odeurs.
Nos modèles de chaussettes protège pied ont été conçus pour répondre à ces besoins sans compromis sur la qualité et les codes vestimentaires ! Ainsi, vous portez une paire de chaussettes discrète tout en préservant vos pieds de l'humidité et en augmentant la durée de vie de vos chaussures.
Pour les matières, nous proposons des modèles de chaussettes invisibles pour sneakers et des modèles de socquettes composés de coton doux, une matière saine suffisamment fine pour ne pas absorber et conserver trop l'humidité. Ces modèles peu échancrés limitent le contact de vos pieds avec la matière de vos chaussures et ne dépassent pas.
Nos modèles en lin et coton sont plus échancrés pour être portés avec des mocassins. Ce type de protège pied est indispensable, car il permet d'évacuer la transpiration et de réduire la sudation afin de ne pas endommager le cuir à l'intérieur de vos chaussures. En effet, le lin absorbe très bien l'humidité et est très respirant. De plus, l'utilisation de cette matière rend les chaussettes presque antidérapantes afin de limiter les effets de pieds qui glissent dans vos chaussures.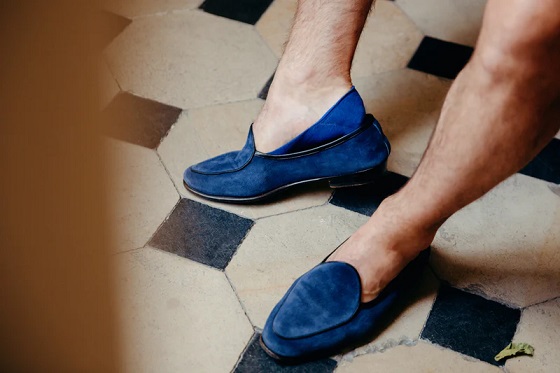 Nos chaussettes protège pied intègrent des bandes anti-glisse au niveau des talons afin d'éviter qu'elles ne glissent dans vos chaussures et finissent sous un talon ou au bout du pied, sous votre orteil. Il s'agit d'un problème récurrent avec des chaussettes très courtes. Ces chaussettes sont également tricotées de telle sorte que l'humidité s'évacue plus facilement par le haut.
Le port de chaussettes protège pied est vivement recommandé pour améliorer l'amorti dans vos chaussures. Cela protège la plante de pied et minimise les douleurs.
# La chaussette protège pied, un cadeau estival
Nos modèles de protège pied sont les modèles de chaussettes estivales par excellence. L'été est la saison où l'on voit le plus de mocassins, de chaussures bateau et de sneakers légers. Nos modèles s'adaptent parfaitement à ces chaussures et sont particulièrement légers et respirants.
Par ailleurs, la palette de couleur vous permet de constituer des lots de chaussettes variés qui plairont à tous. Le modèle protège pied a été conçu en couleur unie ce qui donne des chaussettes discrètes et élégantes qui apportent une touche subtile de style.
# Comment entretenir les protèges pieds ?
Nos chaussettes protèges pied peuvent être lavées en machine à 30°. Favorisez un essorage maximum de 1000 tours/minute. Il est préférable de ne pas utiliser de sèche-linge et de les laisser sécher à l'ai libre (elles sèchent de toute façon très rapidement !).