Lightweight knee-high socks
Lightweight knee-high socks
Our collection of knee-high lightweight socks, perfect for hot weather.
Discover our linen socks, which expertly keep your feet cool and dry, and light and breathable socks made from cotton lisle or even silk, a material renowned for its thermoregulatory properties.
Lightweight knee-high socks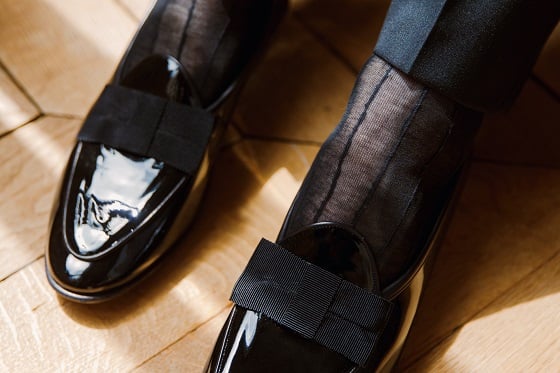 # Which materials make the best lightweight socks?
All our lightweight materials have their own strengths:
Cotton voile : the thinnest material that we could find, socks made from cotton voile are just as thin as 50 denier tights. They are ideal for hot and humid weather.
Linen : this material is prized for its capacity to absorb moisture. As linen socks keep your feet cool and dry, they're perfect for summer. Linen is a fabric made of very long fibres which makes the socks even more durable.
Cotton lisle : cotton of the highest quality, this fabric is known for being very light. Cotton lisle socks can be worn year-round and are particularly well suited for spring and autumn.
Sea Island cotton : made from this particularly soft and silky material, Sea Island cotton socks are extremely thin, comfortable and unbeatably light.
# When to wear lightweight socks?
These socks are perfect for summer! If you find the summer heat particularly overbearing, we recommend that you choose our mid-calf length lightweight socks instead of our knee-length models. Our most lightweight socks are made from cotton voile, ideal for countries with tropical climates. If you're looking for light socks for winter, we recommend wearing cotton lisle socks which will protect your feet without overheating them.