Golf & Hiking short socks
Hiking mid-calf socks
Here is our selection of mid-calf (short) golf and hiking socks.
They are reinforced at the toe and heel and have a thick, soft sole to absorb impact during exercise and protect the feet from friction.
The materials used (cotton or wool) are suited to these sports because they allow the feet to breathe during exercise and keep them dry.
Golf & randonnée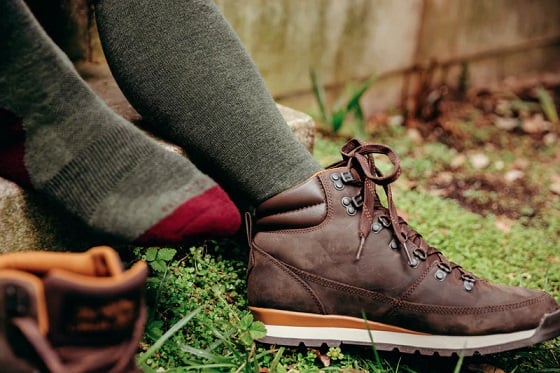 # Pourquoi des chaussettes particulières pour la randonnée ?
Les chaussettes de randonnée existent en coton et en laine. Nous avons choisit la laine mérinos car elle assure chaleur et confort c'est la seule matière qui reste chaude même en étant humide. Nos modèles sont renforcés à la pointe et au talon par une technique de tricotage appelée bouclette qui procure une sensation molletonnée et épaisse inégalable en terme de confort. Ces chaussettes seront un excellent compagnon pour toutes vos randonnées !
La randonnée suscite un engouement croissant : elle offre des vues et des plaisirs inégalables. Que ce soit sous forme de marche, de trek, ou de course, que ce soit à la montagne, en forêt ou sur les mythiques routes et GR qui sillonnent la France et le monde, l'équipement est une fois encore primordial.