Scarves & Pocket squares
Scarves & Pocket squares
Discover our selection of Dormeuil scarves in 100% cashmere and pocket squares from Carlo Riva & Simonnot Godard in linen and cotton.
Les écharpes & pochettes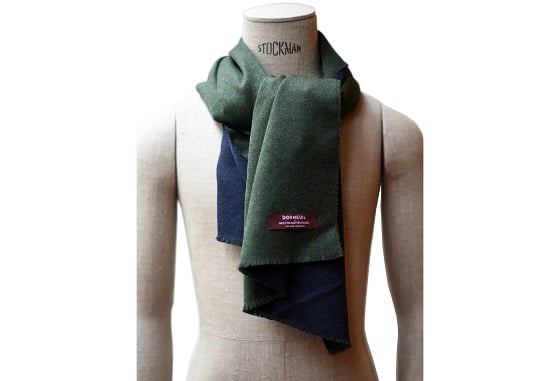 # Notre sélection d'écharpes
Découvrez nos sélections d'écharpes issues d'une collaboration entre Mes Chaussettes Rouges et le tailleur Dormeuil. Maison fondée en 1842, Dormeuil est spécialisée dans la fabrication de tissus pour habillement haut de gamme et déploie son savoir-faire dans le travail des matières premières et dans le tissage. Une attention toute particulière est mise dans le choix des fils, des matières, attention qui s'exprime dans les voyages que réalise cette maison parisienne pour aller à la rencontre des éleveurs. Les écharpes que nous proposons sont unies ou bicolores, de dimension 150*50cm. Cette belle largeur vous permettra de couvrir le cou avec un nœud simple et habillé.
# Les pochettes de costume
Pour remettre l'élégance des pochettes de costume au goût du jour, nous avons choisi les sublimes pochettes Carlo Riva et Simonnot Godard. Une pochette de costume ajoute un trait de caractère à une tenue. Porter une pochette de costume n'est plus réservé à une catégorie d'élégants. Tout le monde peut s'aventurer à en porter une ! Aujourd'hui, il n'est pas choquant de porter une pochette de costume avec un blazer par exemple, c'est même une manière de réhausser une tenue quotidienne, au travail ou le week-end.